Putting the ongoing rumors to rest, Google just flashed the Pixel 4 design out of the blue on its Twitter handle- "Made by Google". The monochrome-ish image shows the rear of the device confirming the camera module design and the fact that there will be multiple sensors this time around. Apparently, Pixel 4 could deviate from the predecessors in the design department.
Well, since there seems to be some interest, here you go! Wait 'til you see what it can do. #Pixel4 pic.twitter.com/RnpTNZXEI1

— Made by Google (@madebygoogle) June 12, 2019
The twitter post admits the brewing flow of leaks and rumors surrounding the upcoming Pixel. Lately, leakers and tipsters had started sharing the Pixel 4 renders and this latest Google tweet corroborates those claims. Yes, it has a square shaped camera panel like the Huawei Mate 20 and even the rumored iPhone 11.
ALSO READ: Google Pixel 3a XL India price is Rs. 44,999 [Update]
Google doubles the rear cameras this time around, after sticking with a single camera for the past models. Still, Pixel 2 and 3 were the pinnacle of smartphone cameras, thanks to computational prowess. So, it would be interesting to see what Google does with multiple sensors this time. Even, Google takes a dig and captions the image as "Wait 'til you see what it can do."
Apart from the dual camera sensors, the bump resides a LED flash (bottom) and a cutout for the laser autofocus (top). There is a tiny microphone cutout beside the LED module. Twitteratti has already meme-ified the new camera arrangement.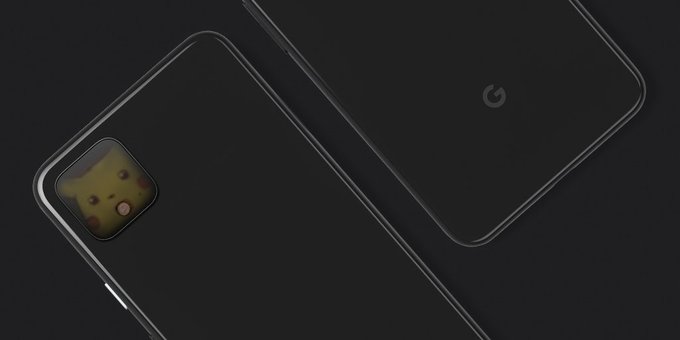 ALSO READ: Google Stadia Coming in November: Price, games list, supported devices and more
The new design also suggests that the company has ousted the true-tone texture of the back panel. These are an unusual and unexpected maneuver in the tech circle. This could mean the company is either acknowledging the leaks or it aims for the first mover advantage against Apple. The Silicon Valley giant could be trolling the leaks and rumors while the final design could be altogether different.
Google hasn't shared the frontier yet. However, going with the rumors, the device could sport a punch-hole camera display like Samsung Galaxy S10 plus. The premature teaser of the phone hint at an early launch date as well.