Reliance Jio has been utterly disruptive in the Indian Telecom market from the time it debuted its Jio 4G Volte network and plans back in 2016. Since then, Jio helmed by Mukesh Ambani's Reliance Industries has set the market on fire and has even forced competitors to resort to drastic measures for survival. Though the Telecom sector as a whole and the incumbents incurred heavy losses, the customers benefitted from low priced data plans and other Jio products and services.
Jio or its parent company has the financial muscle to break into other products and services too. Every now and then, one or the other offers and product launches are hot in the news. We have listed a few of the speculated and expected things from Jio that you should be looking out for in 2019.
1. Jio GigaFiber
JioFiber would be the seamless broadband experience with ultra-fast upload and download speeds. It has Fiber To The Home (FTTH) technology in which the fiber cables would be connected directly to your home without any inferior cables and patches. Though JioFiber Preview program is already live, Jio is going to upscale things and make its broadband services available in many more cities movies forward. We will also get to hear about new Jio GigaFiber plans.
The current preview plan gives access to ultra high-speed internet up to 100Mbps for 90 days along with a monthly data quota of 100 GB and complimentary access to a host of Jio's premium apps. In case, you consume 100 GB of your data quota, you'll have the option for data top-up of 40 GB.
As this is a preview offer, there are no installation charges levied but there is a refundable security deposit of Rs.4,500 taken for the ONT device (GigaHub Home Gateway).
READ ALSO: JioGigaFiber FTTH broadband Services Announced, Registration Starts on August 15
2. Jio VoWi-Fi
VoWi-Fi, as the name indicates, allows the users to call without a mobile signal using Wi-Fi. This is one simple yet effective feature to have! This is coupled with the Public WiFi service which Jio has been testing in various regions such as Madhya Pradesh, Andhra Pradesh, Telangana, and Kerala.
Now, if you're thinking that this could be done via social media and Instant Messaging apps, then please note this is better than those options because it's more seamless and works like the regular SIM calling (via dialer). On supported networks, your phone can switch calls between WiFi and cellular network depending on which one has stronger signals in your area. To start with, this would work for Jio to Jio calls only.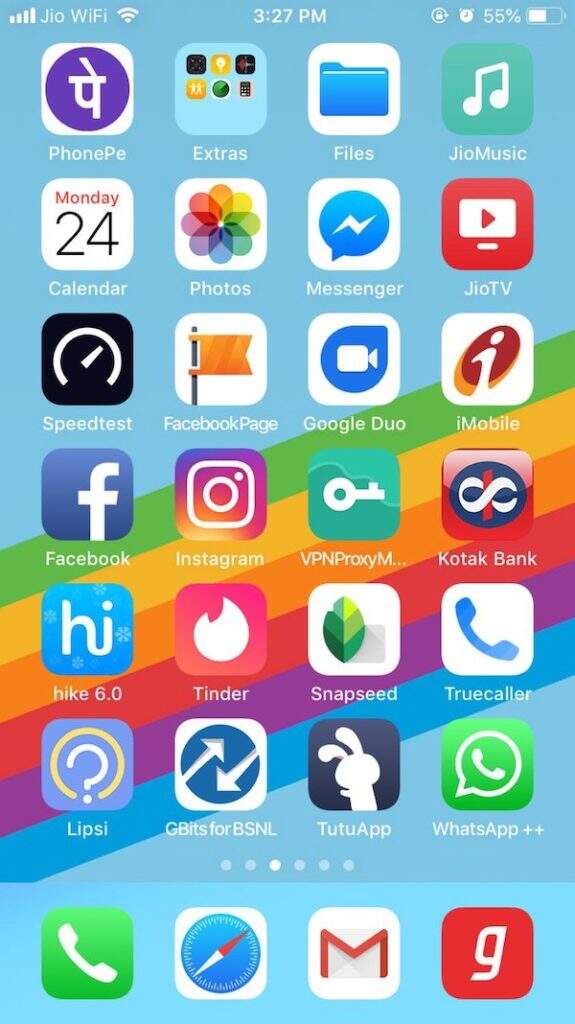 3. Jio GigaTV
This service would depend on the broadband connectivity offered by Jio GigaFiber listed above. Once you have their broadband connection, you can avail the plethora of Jio suite products or apps, 600+ channels and movies on your TV using a set-top box. It will support voice-commands using Microphone enabled remote which has inbuilt Google Assistant and will also integrate video-calling support.
4. Jio Smart Home
Jio already announced a handful of Smart Home products at Jio GigaFiber launch AGM. Next year, Jio will be bringing in more smart home products like smoke and water sensors, panic button, smart video doorbells, smart switches, etc. in India.
The idea is to make every access point smart so that you can control your entire home by conveniently using your smartphone as a remote.
5. Jio 5G
The company which has been the major driving force behind Digital India, thanks to its 4G LTE at an unbelievable low price would be launching their 5G services within five to six months after the spectrum allocation. Using Jio 5G, users will be able to download and upload data up to 50 to 60 times faster than on 4G.
As per Telecom experts, the transition from 4G to 5G would be quicker than the switch from 3G to 4G. And that's a great thing to hear!
6. Jio Smartphone
Jio phones could grab attention as they were basic phones with the 4G network connectivity and with some utilitarian apps like Whatsapp sprinkled into the small package. And now, top officials at Reliance Jio Infocomm say that they are working on affordable large-screen smartphones which would offer both high-quality content and high-speed connectivity to the Indian market.
As per reports, Jio has partnered with Flex, a US contract manufacturer as well as tech giants like Apple, Samsung, Xiaomi and Oppo for this endeavor.
7. Jio Cinema
Do you love Disney, Pixar, Marvel, Star Wars, etc? If yes, you're in for a treat as the Jio Cinema app would host a dedicated section on the app for the aforementioned content. This is after a tie-up with the juggernaut of entertainment, i.e., Disney. This is one more reason to love the on-demand video streaming platform of Jio.
READ ALSO: Jio and Saavn to merge into a single entity JioSaavn; Jio users to face the brunt of it
8. Jio Enterprise Solutions
We talked about Jio Smart home, Broadband and many other products for Households. This year, the company has been trying to build its roots in the ₹50,000-crore strong enterprise market as well. This is occupied by its major rival Bharti Airtel and state-run Bharat Sanchar Nigam Limited (BSNL). Its investment in the broadband and other IT frameworks, as well as the collab with Cisco, would mean it could sooner or later tap into this market.
9. Better Jio Plans and JioPhone 3
For starters, Jio has launched a "Happy New Year" scheme in partnership with Ajio. Within this scheme, existing and new users can get 100 percent cash back (in the form of Ajio Coupons over and above existing Ajio coupons) on prepaid recharge plan of Rs. 399. Do the recharge on or after December 28, 2018, and it is valid till 31 January 2019. For more details, you may visit the official page.
READ ALSO: Jio Phone 2 Launched In India With QWERTY Keypad, WhatsApp, Facebook, and YouTube Apps
Likewise, we could expect better plans and maybe even a finer third iteration of the JioPhone.
9 Jio Products and Services Expected To Launch In 2019
As you can see, next year for Jio is fully loaded. Apart from new services, we'd also be waiting to see how prime membership benefits go next year. There are chances that Jio might revoke free access to Jio suite of Apps after March 2019 or increase Prime membership renewal fee.