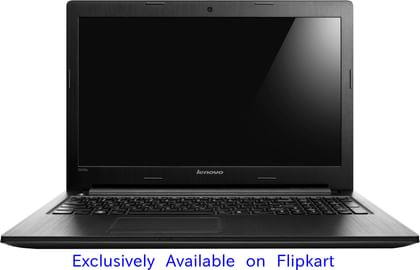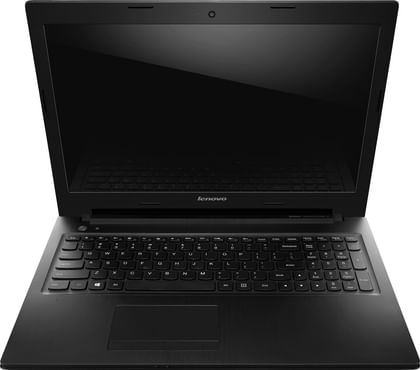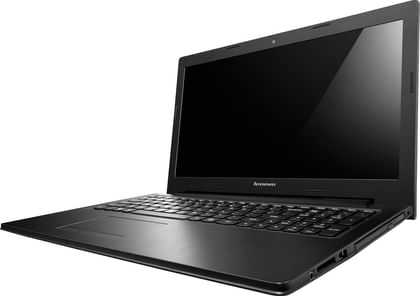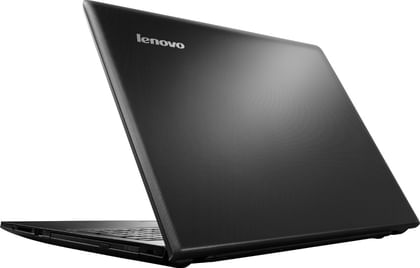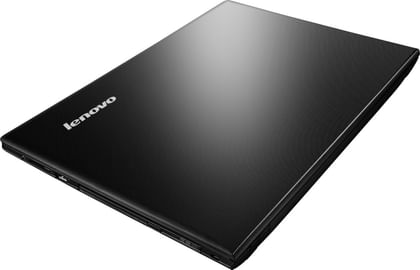 Lenovo Essential G500s (59-388254) Laptop (3rd Gen Ci5/ 8GB/ 1TB/ DOS/ 2GB Graph)
₹45,000
 •  Out Of Stock
 •  By Lenovo
Lenovo Essential G500s (59-388254) Laptop (3rd Gen Ci5/ 8GB/ 1TB/ DOS/ 2GB Graph) price in India starts from ₹45,000. It was available at lowest price on Flipkart in India as on Sep 23, 2023. Take a look at Lenovo Essential G500s (59-388254) Laptop (3rd Gen Ci5/ 8GB/ 1TB/ DOS/ 2GB Graph) detailed specifications and features.
Lenovo Essential G500s (59-388254) Laptop (3rd Gen Ci5/ 8GB/ 1TB/ DOS/ 2GB Graph) Quick Specifications

| Specification | Value |
| --- | --- |
| Display | 15.6 inches |
| CPU | 3rd Gen Intel Core i5 3230M |
| GPU | NVIDIA GeForce GT 720M |
| RAM | 8 GB DDR3 |
| HDD | 1 TB |
Read More
This Laptop is
Out of Stock
.
Set an Alert
to know when it comes back in stock.
₹45,000
Search

Lenovo Essential G500s (59-388254) Laptop (3rd Gen Ci5/ 8GB/ 1TB/ DOS/ 2GB Graph) price in India is ₹45,000. You can buy Lenovo Essential G500s (59-388254) Laptop (3rd Gen Ci5/ 8GB/ 1TB/ DOS/ 2GB Graph) online on Flipkart at lowest price. Lenovo Essential G500s (59-388254) Laptop (3rd Gen Ci5/ 8GB/ 1TB/ DOS/ 2GB Graph) was last updated on September 23, 2023
Read More
3rd Gen Intel Core i5 3230M
8 GB DDR3 RAM
1 TB Hard Disk
2 GB NVIDIA GeForce GT 720M
15.6 inches, 1366 x 768 pixels
DOS OS
1 Year Warranty
2 USB 3.0 Ports
OUT OF STOCK
Lenovo Essential G500s (59-388254) Laptop (3rd Gen Ci5/ 8GB/ 1TB/ … Specs
Group: ₹40,000 to ₹50,000
General
OS: DOS

Utility: Gaming

Thickness: 25.8 mm

Thick

2.4 kg

Heavy

1 Year Warranty
Display
15.6 inches

Large

1366 x 768 pixels

Bad

~ 100 PPI

Lowest

16:9 Aspect Ratio
Performance
3rd Gen Intel Core i5 3230M

3 MB Cache

2 GB, NVIDIA GeForce GT 720M Graphics

Average

8 GB DDR3 RAM

Average

1 TB HARD Disk

Average
Connectivity
Ethernet (LAN), HDMI, Multi Card Reader

WiFi, Bluetooth v4.0

2 x USB 3.0

0.3 MP Camera

Optical (DVD) Drive, Inbuilt Microphone
Battery

Kranthi Kumar CH
9 years ago
Detailed Technical Review Of Lenovo Essential G500s After 6 Months Of Usage
Hi All, Let me give you sensible review of this laptop after 6 months of usage. I got this laptop in the month of Dec 2013, I decided to take my time and write a review as there are lots of useless & negative reviews about this laptop, who didn't even buy this product. Pros Instead Of I writing PROS you guys look at the specifications of the product. Everything is a PRO for a daily user, if you are an hardcore gamer please don't buy this. Cons The main CON is the laptop has useless webcam which is may be a VGA, which is poor for indoor use. If you guys take it outside, you can use it as the lighting increases outdoors. SO an external webcam should be bought if video calls are your dialy activites, I got Logitech C270 HD webcam. The Key pad and the keys feel a bit cheap and not chicklet keyboard The laptop screen is not an anti-glare one, so you would see the back reflections on your screen, you should brighten up your screen to minimize this Warranty might be already in use or getting expired, don't worry call the customer care and inform them about your purchase details, they will rectify and update it. Processor Comparison This laptop got Intel Core i5 3230(3rd Generation). Now a detailed lab testing & comparison with Intel Core i5 4200(4th Generation) on cpuboss*com shows the 3rd Generation i5 processor is extremely powerful enough to surpass the latest 4th Generation i5 processor in many tests. The only difference is that the latest 4th Generation processor has got 15% more powerful inbuilt GPU (Graphics Porcessing Unit) & 6% power efficient(consumes less power) than our 3rd Generation core i5 which is just negligible. SO GUYS OUR CPU IS POWERFUL, go for it without thinking much. The hard disk is 1TB but its just 5400 rpm(revolutions per minute), the better the number the better would be the speed and takes less time for us to access the information. The 7200rpm would have been better, but you get what you pay for so our laptop is bit back in this, but you can upgrade it guys don't worry or buy a external hard disk if you feel the access times are not up-to your satisfaction. The Ram is 8GB, with still another 8GB expandable, you can add up another 8gigs of RAM to speed this beast up. To use the complete power of available memory only install x64 bit version of Windows 7 or 8, else you would only see 2.9 GB as usable RAM if you install x86 (32 bit) version of Windows. The graphics card NVIDIA GeForce GT 720M 2GB is like decent enough to play all the games available in the market till date, no complaints. But hardcore gamer, don't buy this as you know you wont get that ultimate experience on this graphics card as this is just an average graphics card from Nvidia. The Dolby Advanced Audio v2 enhancement is also a welcome note from Lenovo, this helps in boosting audio to speakers which are quite loud and decent. Now the battery and its back up is decent of up to 3.5 - 4 hours even though we have powerful & power consuming hardware of 1TB hard disk & 2GB graphics card. All other laptops give almost the same back up too. Now all negative reviews about the heat, guys one thing if you are playing a 3D game on any laptop, even on so called over priced Apple MAC book, it heats up like hell, I got Apple Mac book at work, which heats up just at 5 minutes of NFS Need For Speed Rivals. This Lenovo laptop doesn't heat up on your daily hours of usage except playing 3D games. The heat vent is placed conveniently on left side of the laptop. When the laptop is extremely hot after playing 3D games, the area near touch pad gets hot both sides left, right & heat vent will be hot too, apart from that area all the areas of laptop are cool. The powerful the hardware the heat generated & power consumed will also be high, keep that in mind. Finally flipkart in a day delivery is just fast and nice shopping experience of WS Retail, which is sister company of flipkart. So if you are getting anything from WS Retail of flipkart feel assured, we can get easy replacement and returns, refunds. Happy shopping guys, enjoy.
Read More on Flipkart →

Chinmoy Roy
9 years ago
Reviewing the product after 8 months of purchase.
Hi everyone, I could have written a review after a week of purchase but I never wanted to because you cannot judge a product within a week of purchase. I am writing this review after almost using the product for 8 months. I ordered the product within a week after it was lauched on flipkart just because you cannot get the same configuration at just 40k. The same configuration will cost you around 50-55k at that time when it was purchased. I also got a 3 year warranty free which has still not yet been updated after 8 months. Let me come to the product. The product looks good with its sleek design. The resolution is quite good. In playing games it is more good. It does not gets heated up so easily. There is a mic which people told was not there. The web cam is pathetic. It would have been good if it was not there. The battery backup is good with 4 cells of battery but wont give you more than 3.5 hrs. That is ample amount of time for a 4 cell battery to give you enough power. The keyboard is good but when you press a key the keys surrounding that key also goes down while pressing a key. Eg: when I press 'G' the keys such as T,F,C,V,B,N,H,Y also goes down. The Nvidia graphics works quite fine when playing games. The touch pad looks like a old model touch pad which does not have advanced functions. I am using windows 8 which I upgraded to windows 8.1 and it is working quite fine.The startup and shutdown takes only 7 sec. The processing speed for the laptop is quite good with i5 processor. Overall the laptop is quite good and best for use in home. I ordered for the laptop. Flipkart had sent me the product the next day. I and Rajat Mitra tried installing the windows 8 on the laptop. I found that the hard drive was not working and so I could not install it. Lenovo tried to troubleshoot the issue and found that the hard drive was not working. I complained to flipkart about it and they had sent me a new laptop after a week of time. I successfully installed the windows 8 with the help of my friend "Rajat Mitra" who is afterall a premium customer for flipkart. The product was working good till november when I found that sometimes the display of the laptop disappears even if the laptop is on. I troubleshoot the issue with lenovo and they told that they would replace the LCD. I had to wait for almost 1 month with my dead laptop till they finally replaced the LCD. It was working fine but I found that the issue was not totally resolved. I had to get in touch with lenovo again and they finally then replaced the LCD cable after which the display issue was resolved. Now the laptop is working fine. Let me come to the warranty issue. I got a 3 year warranty free with this product. I had sent all the informations to lenovo for getting my warranty status updated on their website. Finally they told me in december to get the warranty status updated by flipkart as they have provided me the free warranty. I informed flipkart about it in the month of january 2014. They told that they will do their best and get it updated. I feel very sorry to say that flipkart is always making false expectation for this issue. Its now march 2014 and my warranty status still looks the same. I cannot blame any customer service representative for this matter as they have been very helpful and I rate them each time 5 on thier survey but in return I get nothing. I do not know as to why it takes almost 2 months time to get the warranty status updated. I am very upset with flipkart for making false expectations to its customers. Flipkart got in touch with lenovo and they also could not extend the warranty so flipkart have given me a refund to extend my warranty directly through lenovo. Thanks Flipkart for your good work. However guys I would say that if you want to purchase a laptop for home use then go for it. If you want a laptop for office use then do not go for it. Overall I am happy with the product.
Read More on Flipkart →

Sri Harsha Gangisetty
9 years ago
Worth every penny
I have used this for at least 20 days and tested it with high end games like crysis2, Assassins Creed .... they worked perfect... there was no lag at all.. sound quality is excellent .... i didn't find any big issue with this Cons: It heats up a bit on right side of touch pad
Read More on Flipkart →
Be the first to leave a comment.
Lenovo Essential G500s (59-388254) Laptop (3rd Gen Ci5/ 8GB/ 1TB/ … Full Specs
General
| | |
| --- | --- |
| Series | G |
| Model | 59-388254 |
| Utility | Gaming |
| OS | Free DOS |
| Dimensions | 380 x 260 x 25.8 mm |
| Weight | 2.4 kg |
| Warranty | 1 Year Onsite Parts and Labor Warranty |
Display
| | |
| --- | --- |
| Type | HD LED Display |
| Touch | No |
| Size | 15.6 inches |
| Resolution | 1366 x 768 pixels |
| PPI | ~ 100 PPI |
| Aspect Ratio | 16:9 |
| Anti Glare Screen | No |
Connectivity
| | |
| --- | --- |
| Ethernet | 10/1000 Ethernet |
| WiFi | IEEE 802.11b/g/n |
| Bluetooth | v4 |
| USB Ports | 2 x USB 3.0 |
| HDMI | 1 x HDMI Port |
| Card Reader | 2-in-1 Card Reader |
| Security Lock Port | Yes |
Input
| | |
| --- | --- |
| Camera | 0.3 Megapixel, 0.3 MP |
| Keyboard | AccuType Keyboard |
| Touchpad | Elan |
| Inbuilt Microphone | Yes |
| Speakers | Yes, Stereo Speakers |
| Sound | Stereo Speakers, Dolby Advanced Audio |
| Optical Drive | DVD RW Drive |
Processor
| | |
| --- | --- |
| Processor | 3rd Gen Intel Core i5 3230M |
| CPU Score | 42 out of 100 |
| Cache | 3 MB |
| Brand | Intel |
| Series | Core i5 |
| Model | 3230M |
| Generation | 3rd Gen |
| Chipset | B75 Express |
Graphics
| | |
| --- | --- |
| GPU | NVIDIA GeForce GT 720M |
| Dedicated Memory | DDR3 2 GB |
| Brand | NVIDIA |
Memory
| | |
| --- | --- |
| RAM | 8 GB DDR3 |
| Maximum RAM Supported | Upto 16 GB |
| RAM Slots | 2 (1 Unused Slot) |
| Hard Disk Capacity | 1 TB |
| Hard Disk Speed | 5400 RPM |
Battery
| | |
| --- | --- |
| Battery | 4 Cell Battery |
| Adapter Type | 65 W AC Adapter |
| Battery Backup | Upto 4 hours |
Extra
| | |
| --- | --- |
| Sales Package | Laptop, Battery, AC Adapter, User Guide and Manuals |