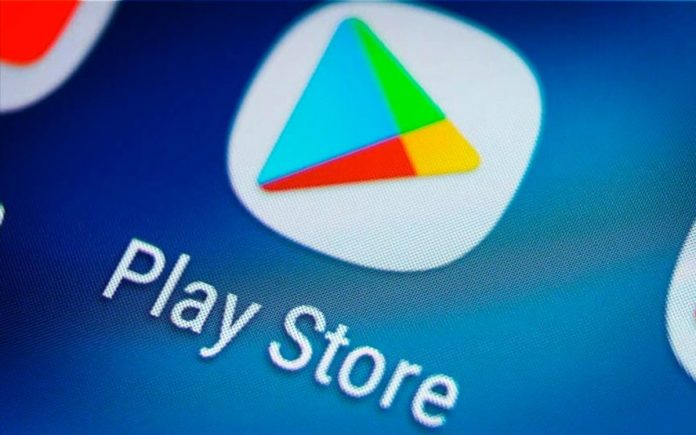 In today's times, we use our smartphones to run various applications like social media apps, games, and more. For these apps to run smoothly, they need to be updated at regular intervals whenever the company provides a new update. Sometimes updating apps poses a problem when Google Play Store doesn't update the app by pressing the update button. All we can see is updating icon, but the app doesn't get updated. This can create problems as without updating apps don't run properly. To resolve this issue, there are various ways. Read on to know about them.
1. Check the internet connection
Having a stable internet connection is a requirement for Play Store to update applications on your phone. If you are facing a problem in updating your apps, check your internet connection and wait for it to get stable. To check your internet connection, ensure that you have enough network bars or a working WiFi connection. One can use speed test websites online to check the speed of your internet. You can also switch to a better internet connection if needed.
2. Check device storage
One of the major reasons behind apps not updating errors on Android is your device not having enough storage. If there is not enough space, your applications won't update on your phone. To resolve this issue, manually delete files and media to free up space. But since this is a time-consuming process, you can use Google's Files app to remove junk files. Steps to use it are given below-
Open the Google Play Store on your Android and download the Files app.
Launch the files app and go to the clean tab.
The app will find junk files on your phone and offer a suggestion to remove them with a single tap.
Once you clear storage on your phone, it is time to go back to the Play Store and update apps.
3. Clear the cache of the Play Store app
Sometimes temporary files in the form of a cache obstruct the changes in the settings to occur if the updates demand them. Thus, you should clear the cache data of the Play Store before updating your apps. This practice keeps the apps running smoothly. Steps are-
Long tap on Google Play Store and open the app info menu.
Go to the storage and cache menu.
Tap on clear cache from the following menu.
4. Auto-update apps
Android gives an option to auto-upgrade apps in the background as well. One doesn't have to go to Play Store every time to update apps manually. The steps to activate auto-update apps are-
Open the Google Play Store on your Android and tap on the profile menu at the top.
Go to settings and open the Network preferences tab.
Select 'Auto Update Apps'.
Tap on Over WiFi only or Over any network you want apps to be updated on.
Click on Done and close Play Store. After this, the Google Play Store app will handle the app updates in the background.
5. Check Date & Time
Some system apps behave differently when the date or time on your phone is incorrect. Make sure the date and time are correct.
Open 'Settings' on Android.
Go to System and select 'Date and Time'.
Enable the Use network-provided time toggle and network-provided time zone toggle.
Go back to the Play Store and try updating apps again.
6. Force Stop Google Play Store
You can completely stop the Play Store services in the background and start from scratch to update apps. Steps are-
Long-press on the Play Store icon and open the app info menu.
Tap on Force stop and confirm your decision.
Close the app, open Google Play Store, and update apps without any hassles.
7. Uninstall Google Play Store Updates
Google itself keeps updating Play Store with the redesign and new features in the background. If you have installed the latest updated app using an APK file from a non-Google resource, you will need to remove these updates for better functioning on Play Store. Follow the steps given below-
Long-press on the Play Store app icon and launch the app info menu.
Tap on the 3-dot menu at the top and select Uninstall updates option.
8. Give Play Store Unrestricted Data usage
If you want to continue using the Data Saver mode on Android but don't want the Play Store to be affected, you will enable unrestricted data usage for the app. This way, Play Store will continue to work normally even when Data Saver Mode is on.
Long-press on the Google Play Store icon on your Android and tap on the "App info" option.
Head to the Mobile Data and WiFi menu.
Enable unrestricted data usage toggle.
9. Add your Google Account again
There are chances that the Play Store is failing to authenticate your Google Account and this is the reason why you are not able to update apps on your Android phone. To resolve this, you need to remove your current account from the device and add it again. Follow the steps to carry out the action-
Open Settings on Android and go to the Account menu.
Select your Google account and tap on Remove account.
Go back to the Accounts menu, tap on Add account and add your Google Account again.
Once you have successfully added the Google account again, go to Play Store and update apps to the latest version.
10. Disable Data Saver Mode
Android phones come with an in-built Data Saver mode to help you apply brakes on data consumption on your device. An active Data Saver mode can mess up the app updating function. Make sure to disable date saver mode by following the given steps-
Open the Settings app on your Android phone.
Go to Network and Internet menu.
Tap on Data Saver and disable the toggle from the following menu.
So, if you are unable to update applications on an Android device, then one of the above steps will help you. If you have any experience of how you resolved the issue with your update functions, do share in the comments section below.